our home . your home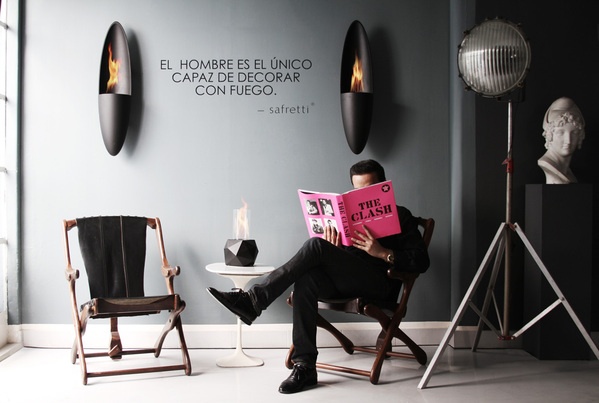 Eco-fireplaces
Hello design buffs,

We are pleased to present the Safretti collection of eco-fireplaces. The perfect combination of sustainable design and the cozy warmth of fire.

Not only beautiful, but highly functional; these fireplaces are easily attached to the wall, used as free-standing scultpures in open spaces, or simply inserted into an existing fireplace as a source of alternative heat. And since the fire is created by burning a plant-based fuel that is completely without smoke or ash, traditional venting is not necessary.
Due to the high-quality materials used, many of these fireplaces are perfectly suitable for use both indoors and outdoors on the patio or balcony.

Please contact us for full collection details, pricing and specifications.
- Josh and Kristina