our home . your home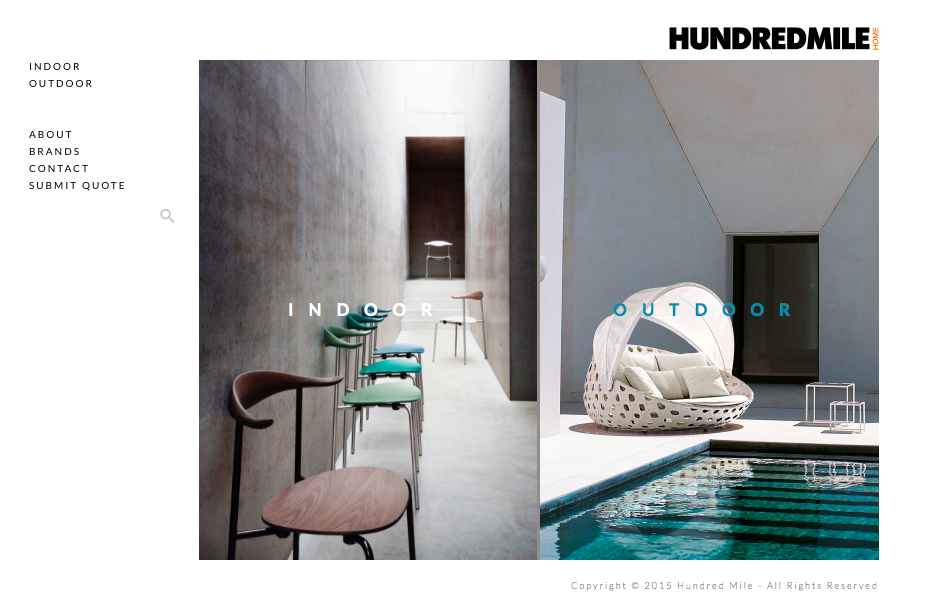 Our New Website has Launched!
Hello design buffs,
We are pleased to announce the launch of our new website! For Phase 1 we focused entirely on the OUTDOOR collection of Furniture, Carpets, Lighting, Outdoor Complements, Pavilions and Kitchens.
This new website is meant to be a tool for you. We hope to make it easy for you to search for the products you need for OUTDOOR projects. You'll find that each product page contains detailed photos, dimensions and
spec sheets for downloading
. You can
even submit quote requests directly from the site!
Divided into 2 separate sections; OUTDOOR will lead you to the new website which displays all OUTDOOR items divided by product categories for easy searching.
The Indoor section by product category is soon to come.
Next up is Indoor Lighting! Stay tuned. In the meantime you can still view the collections we represent in the Indoor section as before.
We welcome your feedback and suggestions for improving functionality and ease. If you have any questions please ask. And as always we're here to help do the hunting if there is something you need for a project that doesn't show up in our current collections.
We'll keep you updated on the progress as we finish each category. Hope you will enjoy this new tool and that it will be your bookmark for OUTDOOR products.
Hope to hear from you!